Event Dates
Tue, 6/20/2023 12:00 pm - 5:00 pm
Wed, 6/21/2023 8:00 am - 5:00 pm
Thu, 6/22/2023 8:00 am - 5:00 pm
Fri, 6/23/2023 8:00 am - 5:00 pm
About Phoenix Challenge
*The event is currently full. New registration requests are being added to a waitlist pending cancellations.*
The Phoenix Challenge is a series of events to elevate the importance of cross-government, academia, and private sector collaboration in addressing challenges to operations in the information environment. Phoenix Challenge events are led by the University of Maryland Applied Research Laboratory for Intelligence and Security (ARLIS), with support from the Information Professionals Association (IPA) on behalf of the Office of the Undersecretary of Defense for Policy. GTRI is pleased to host Phoenix Challenge in June.
Phoenix Challenge promotes government collaboration on efforts ranging from research and acquisition to operational planning and execution to reduce DoD enterprise ambiguity, promote awareness, and exchange information.
Phoenix Challenge is outcome-driven; we don't just admire problems, but we hold participants accountable to solving them.
The 2023-2 Phoenix Challenge theme is: Applied Research and Priority Solutions for Action in the Information Environment
(A Working Phoenix Challenge)
Phoenix Challenge is an approved DoD Conference in DTS.
*The event is currently full. New registration requests are being added to a waitlist pending cancellations.*
Important Notice for Event Cost
This site is for registration requests.
The Phoenix Challenge 2023-2 has an associated registration cost. Once your registration request is verified you will receive additional instructions to process your payment. The payment information and breakdown is available below. 
IPA members who are part of industry or academia can enjoy discounted tickets!
Fee for government, including military, attendees includes only the cost of meals served on-site (breakfast and lunch) for three days at the local per diem rate.  You may opt out but this is highly recommended as there are no close food options.  This is not a registration fee for DTS reimbursement.
Fees for the conference are as follows:
Government (Military, Civilian, or Government Contractor WITH Sponsor Verification): $105
Industry: $500
Academia: $200
IPA Member, Industry: $400
IPA Member, Academia: $160
Security Information
Security Restrictions are placed on some of the Working Groups, you will be informed of the clearance process if you request a Working Group with a security restriction.
Phoenix Challenge Sponsors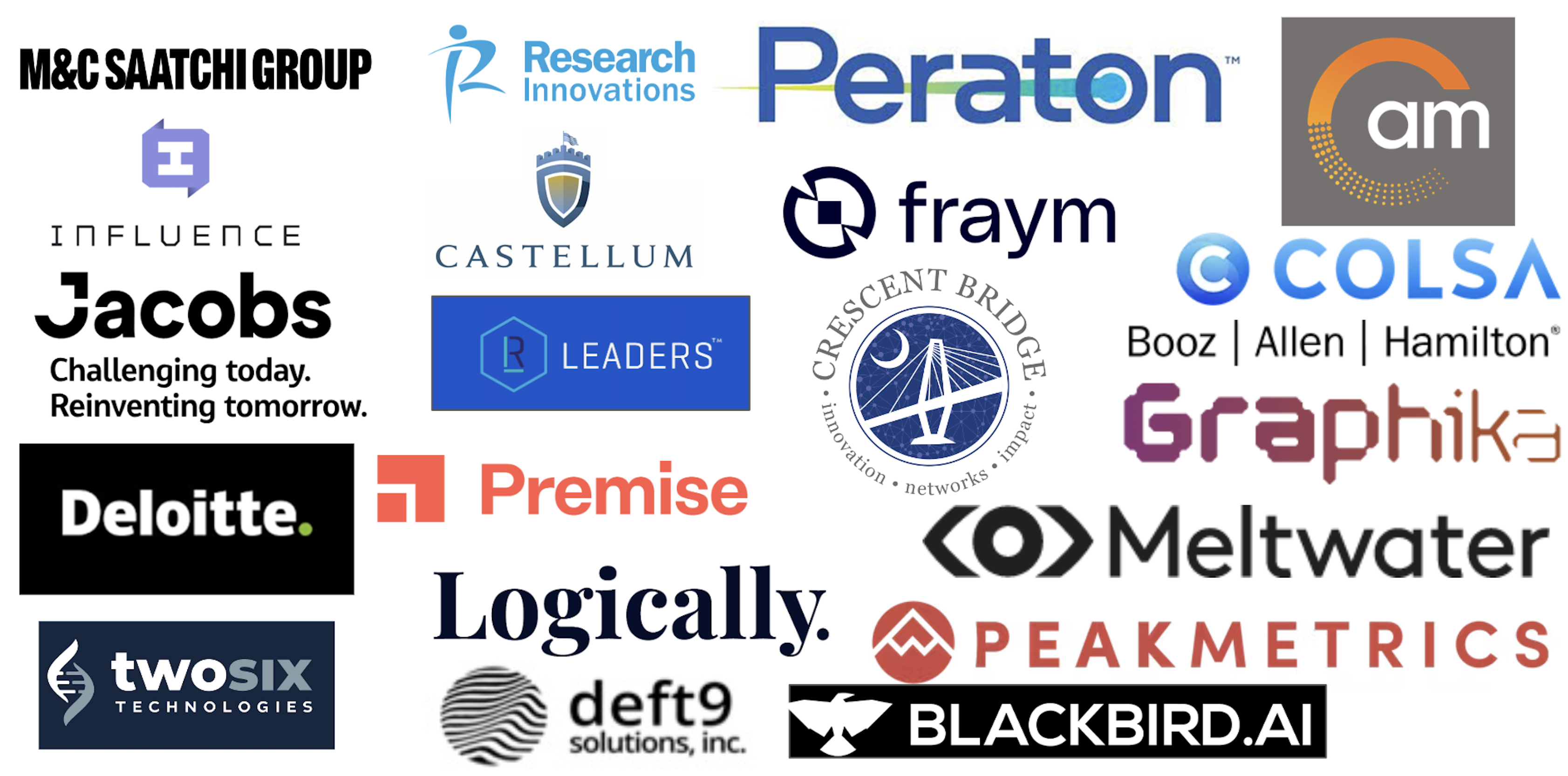 Draft Schedule
Pre-Badging at Venue (Pre-Registration is Required)
GTRI Conference Center, 250 14th St NW, Atlanta, GA 30318
Various No-Host Social Events
To Be Announced at Pre-Badging
Dr. Theresa Kessler, GTRI
William H. Robinson, Ph.D., GTRI Deputy Director for Research for the Information and Cyber Sciences Directorate (ICSD)
Dr. Benjamin Knott, Director of Research, ARLIS
Dr. Andrew Whiskeyman, COL (R), ARLIS
Opening Keynotes: Policy, Research, Engineering, and Solutions for a Complex Information Environment
Honorable Heidi Shyu, Undersecretary of Defense for Research & Engineering (virtual)
Orientation to Department of Defense Office of Information OperationsPolicy (Phoenix Challenge Host)
Deputy Principal Advisor for Information Operations, OUSD (P) SO/LIC, Mr. Todd Breasseale (Office of Information Operations Policy)
Mr. Neill Tipton, Office of the Undersecretary of Defense for Intelligence and Security
Coffee/Networking, Industry Brief/Demonstrations
USG Leader Panel: Frameworks for Competition in the Information Environment (Technology, Capabilities & Force Design to Operationalize OIE)
Moderator: Elizabeth Chamberlain, (SES) A2A6
RDML Mike Brown, OPNAV / N2N6
(SES) Russ Meade, Executive Director, Marine Corps Information Command
COL John Agnello, Director Army Information Advantage Program Office
Daniel Kimmage, Principal Deputy Coordinator at the Department of State Global Engagement Center
Joe Miller, Deputy USASOC
Industry Leader Panel: Role of Private Sector Innovation (for OIE) for National Security
Moderator: LTG (R) Doug Lute
Wasim Khaleb, CEO, Blackbird AI
Josh Haecker, CEO PREDATA
Tom Affterton, President, Peraton Cyber Mission Sector
Brian Murphy, Managing Director, Logically
Joe Logue, CEO, Two Six Technologies
Panel Discussion: Generative AI Advancements, Implications, and Opportunities (Technical and Cognitive Confrontation)
Moderator: Lt Gen (R) John Bansemer, Director, Cyber AI Project, CSET, Georgetown University
Dr. Adam Russell, Director AI Center, USC
Dr. Andrew Puryear, Artificial Intelligence and Data Analytics (AIDA) Division, National Security Directorate at Pacific Northwest National Laboratory
Dr. Clayton Kerce, GTRI, Information and Communications Laboratory, Division Chief, Advanced Research In Computing and Artificial Intelligence
Working Group Orientation and Output Expectations
James Jabinal, Office of Information Operations Policy (OIOP) OUSD(P), ASD SOLIC
Dr. Andrew Whiskeyman, COL (R), ARLIS
To Be Announced During the Day's Events
Coffee/Check-In at Working Groups (Various Locations Assigned on Day 1)
WG1: Sensitive Activities / Centennial Research Building
WG2: Inputs to R&D Roadmap for OIE Technologies / Centennial Research Building
WG3: Detection and Beyond: Implementing Effective Technological Solutions to Emerging OIE Threats / Centennial Research Building
WG4: Applied Research: Assessments / GTRI Headquarters and Conference Center
WG5: Strategy for Operations in the Information Environment (SOIE) Implementation Plan Framework / GTRI Headquarters and Conference Center
WG6: Resilience to Adversary Disinformation / GTRI Headquarters and Conference Center
Coffee/Check-In to Working Groups GTRI Headquarters and Conference Center
Dr. Andrew Whiskeyman, ARLIS
Final Keynote: From Outside of the Echo Chamber
LtGen (R) Dennis Crall, USMC
IPA Order of Hermes Presentation for Exemplary Contributions to Information/COGSEC Enterprise
Coffee/Networking; Industry Briefs/Demonstrations
Format: 10 Min. Outbrief and 10 Min. Input from Audience per WG
Lunch and Networking at the GTRI Conference Center
Format: 10 Min. Outbrief and 10 Min. Input from Audience per WG
Dr. Andrew Whiskeyman, COL (Ret.) ARLIS
Accommodations and Driving Directions